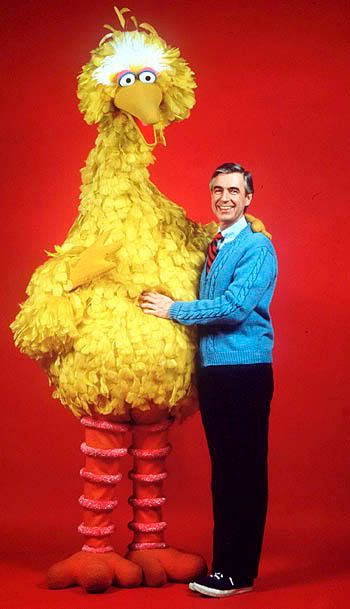 Won't you help them?

Through various email petitions I've signed, I receive MoveOn.org emails. Generally, I delete them without reading them because it is my greatest fear that Jack Reed or Sheldon Whitehouse (BOO!) will know my name and address and forward all my calls to voicemail because I'm the constituent who bitches about everything under the sun. When it comes to gay rights, abortion legislation, or new Supreme Court appointees I take the time to write out an email. I have my short list of things I worry about because I care about them.

So when I got an email from MoveOn saying that President Bush is attempting to tinker with the already dismal funding to NPR and PBS, I signed the petition. As a kid without cable, I looked forward to watching Ernie (my favorite!), Bert, Big Bird, the Count and Cookie Monster in the afternoons. My Mom looked forward to me watching Sesame Street and Mister Roger's Neighborhood because I was out of her hair for an hour or so and still learning something. When I got older, I loved Reading Rainbow ("I enjoyed this book, but you don't have to take my word for it!"). I have vague memories of 3-2-1-Contact. More recently, I enjoyed watching Ken Burns' Jazz epic that I'd seen in parts in a class at Emerson. I cried when I watched the American Experience episode on RFK. I was enthralled by the episode of Frontline on the meth epidemic in America and how the government totally dropped the ball on preventing the proliferation of meth. PBS has given us Julia Child, the awesome creative work of Jim Henson, Arthur, and NOVA all for free. How can you not get behind that?

Then there's NPR. I spend my mornings with Bob Oakes on WBUR. I love A Prairie Home Companion. Car Talk is pretty funny too. It's talk radio with a brain. We need this.

So be you conservative or liberal, please sign this petition to let lawmakers know that the minimally-commercial programming PBS provides is important to you. Both kids and adults need thoughtful programming that's available to anyone with an antenna and a sense of curiosity.