Be sure to take some time and remember the soldiers who died (and survived) the bombing of Pearl Harbor, which occurred 65 years ago today.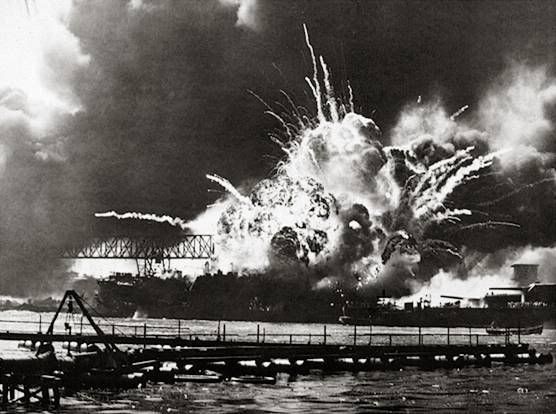 The Pearl Harbor survivors will
gather today
to remember the bombing, allegedly for the last time since many of them are in their 80s and may not live to the 70th anniversary.
The attack may have occurred 65 years ago, but survivors say they can still hear the explosions, smell the burning flesh, taste the sea water and hear the cries.

"The younger ones were crying, 'Mom! Mom! Mom!'" said Edward Chun, who witnessed the attack from the Ten-Ten dock, just a couple hundred yards away from Battleship Row.
I can't even imagine what that must have been like. Thank you, gentlemen.