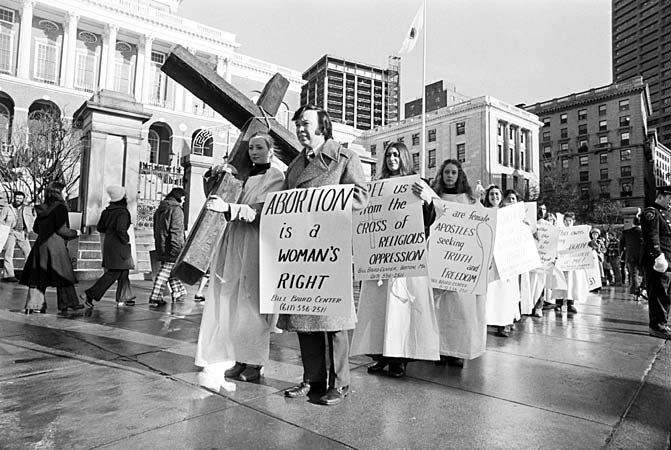 I know not everyone agrees on this. I'm not trying to start a fight. But I'd like to thank the Supreme Court for its ruling in
Roe v. Wade
, which turns thirty-four years old today. We've got a long way to go on reproductive education and reproductive rights in this country, but making abortion legal was a step in the right direction and I'm thankful I have the right to make that choice for myself.
And, just as a side-note,
here
is Stealth's effective illustration of George "
Right to Life
" W. Bush's true feelings on the right to life.
In the week before [Karla Faye Tucker's] execution, Bush says, Bianca Jagger and a number of other protesters came to Austin to demand clemency for Tucker. "Did you meet with any of them?" I ask.

Bush whips around and stares at me. "No, I didn't meet with any of them," he snaps, as though I've just asked the dumbest, most offensive question ever posed. "I didn't meet with Larry King either when he came down for it. I watched his interview with [Tucker], though. He asked her real difficult questions, like 'What would you say to Governor Bush?' "

"What was her answer?" I wonder.

"Please," Bush whimpers, his lips pursed in mock desperation, "don't kill me."
Nice.