Oh for fuck's sake.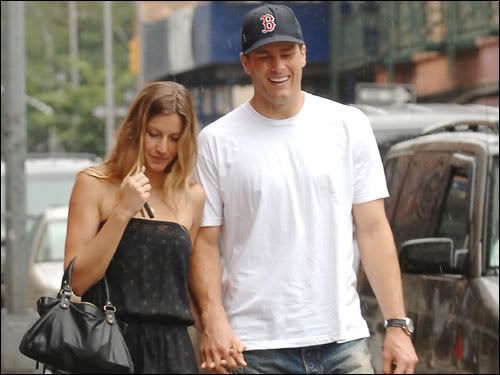 Really, Boston.com? With news that Army Specialist Alex Jimenez may have been killed by his captors, planes falling out of the sky, tuberculosis about to come and kill all of us, and a presidential debate we could talk about, you elect to run a story about Tom Brady wearing a hat? Or is the underpaid writer on your night desk just messing with us to try and whip up another frenzy? Yes, this is an award-winning scoop you've got there.

I just fear this could go to a bad place for our beloved QB. Since this whole paparazzi thing is relatively new to him ("Bridget Moynawho?") he may freak out like Britney Spears did during the whole Kevin Federline courtship and baby-making and use his fashion to communicate with his adoring public. If we're not careful, Tom may start sporting one of these heinous things: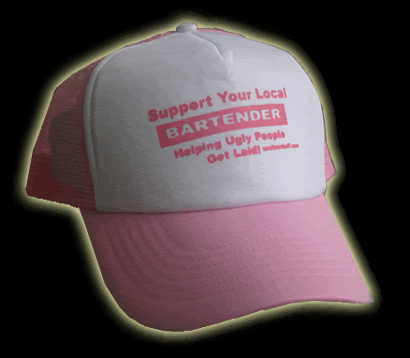 While I don't think he'd lose it enough to order a pink hat, I do fear he could bring back the trucker hat from its well-deserved grave to send messages to his public. Let's just let the man put whatever he wants on his head without a slide show, let him have fun with his hot girlfriend this summer, and start talking about his football prowess in a couple of months. Don't make him so desperate he breaks out his "I'm a Virgin (But This is an Old t-shirt)" shirt. God.