A very interesting piece this morning on NPR about the origins of "Sweet Caroline" and the Sox. I admit freely to getting completely jazzed up at the repeated playing of Neil Diamond's song, and especially when the fan Susan Orlean interviewed sang off-key along with the song at Fenway.
In related news, I hear some pretty heavy baseball is going down in the Fenway this weekend. May the melody of "Sweet Caroline" and especially "Dirty Water" haunt the Yankees fans for another off-season of second-guessing and finger-pointing. I'll be at home, sculpting a clay representation of David Ortiz to worship five times a day, ten when walk-off runs/home runs occur.
Oh, and this is fucking hysterical too.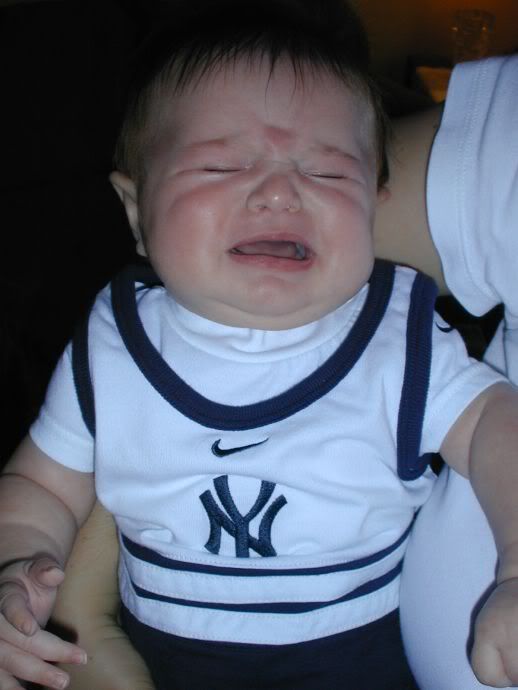 This kid weeps as the swag of evil stings his verdant flesh.