Well, as much as I'd like him to, I highly doubt Joe Torre enters the postseason feeling light as a feather about the whole affair. I just like the headline "always feels pressure." By "pressure" the writer obviously means "Steinbrenner's shit-covered shoe on his neck."
Sadly, today is my only postseason game that I'll watch in Boston, since I'll be making the trip home later tonight to take care of my Mom. But this evening I'll be at the bar, drinking lots for the last time this month (so as not to have my Mom calling and requesting AA pamphlets from her bed) and cursing at the television in public. But I'll be watching (probably from my Mom's tiny television in her room since she doesn't like baseball) from Rhode Island and rooting the boys on. And reading the fabulous sports blogs linked here.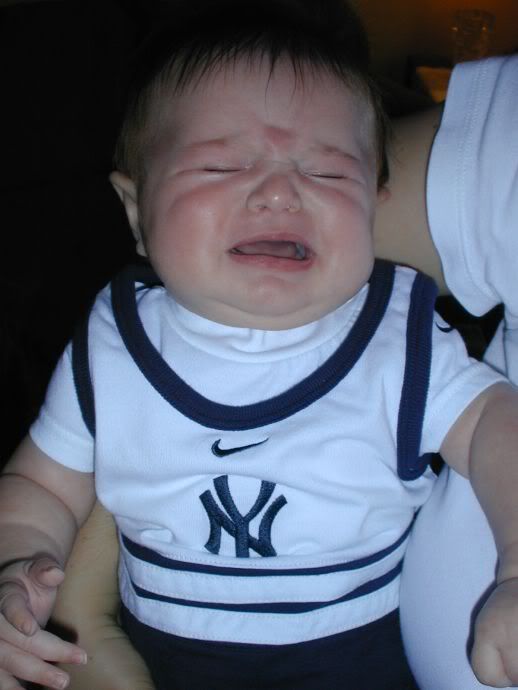 Our little friend doesn't like the Yankees' chances.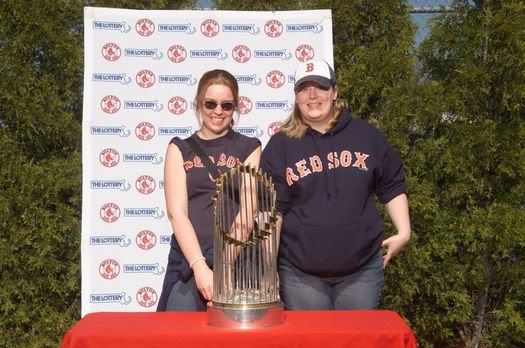 Red Sox, let's play so we can earn this trophy again. And make those hotties happy.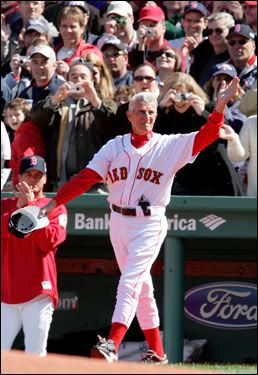 Johnny Pesky would like to remind you NOT to suck.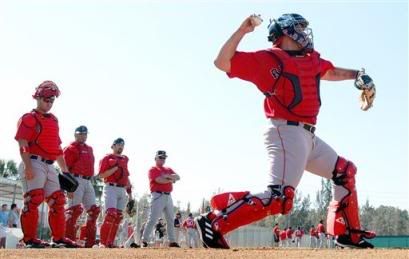 Some of our fiercest warriors prepare for battle.

Enjoy the game tonight, everybody.