From the Pete Bouchard files.
Oh. My. God. You guys. Check this shit out: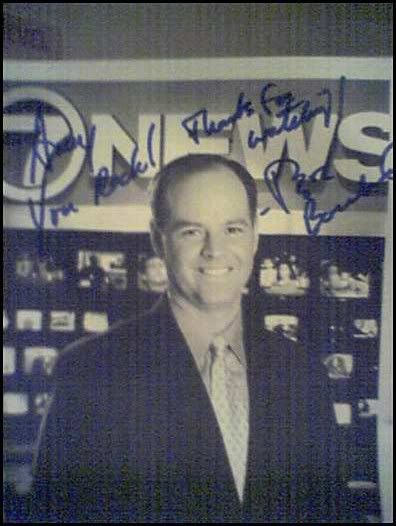 I am an official member of the Pete Bouchard fan club. Well, you know. It's kind of like an Army of One. My friend Alicia showed me this gem as we drove around Newbury Street looking for a place to park and get our nails done.
"I told Pete 'Pete, my friend Amy really loves you. She watches you every day, so can you autograph one of those pictures you have of yourself for crazy people for her? It would make her month.'"
Sadly enough, it pretty much did. I realized it's a 5 x 7, so I popped that sucker in a frame as soon as I got it home. Pete's currently sitting on my stereo, smiling at me, thanking me for watching. I am far too excited about this. I think I'll send him a thank-you email, because I am that lame (or polite, depending on your view).
Hee. Pete Bouchard said I rock. Awesome. And he sang a song as he signed the crazy people head shot about Amy, which I wish I could have heard.
Sigh.
Also, check out today's weather writeup on channel 7's website:
Speculate on the Arlene's strength at landfall? I'd rather wear assless chaps and drive a moped to Bike Week. Suffice it to say, given the "cooler" early season water temps in the Gulf of Mexico, Arlene should stay below hurricane status.
That is not hot, but the mental image of a whitle, balding meteorologist riding through Laconia with the Harley guys is hilarious.
Happy Friday, indeed!