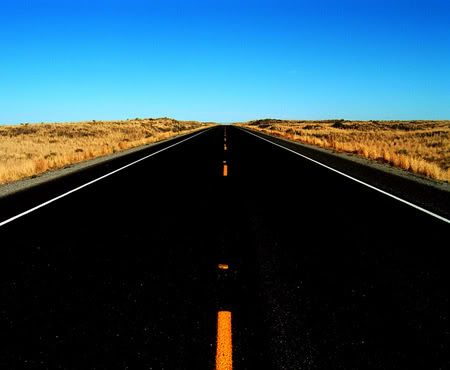 So I'm going on vacation with my Mom. My coworkers have asked me who I'm going with, and they can't decide whether to flinch or smile when I tell them. No younger brother since he's got work and school. No other person who doesn't remember where she was when Kennedy was assassinated. Your beloved writer friend and her fiscally responsible mother are hitting the road.
We also don't know where we're going. I've been phenomenally busy at work lately (I didn't take a lunch break, people!) and that's usually where I do my research for travel. Last summer I went out West with Stephanie, and my Mom and I have never been further South than New York (unless you count flying to Florida, which I don't). So we're going to attempt to drive South until my breaking foot wears out or her severely arthritic hip cannot stay in one place any longer.
It's definitely going to be a clash of personalities. My Mom likes to have everything planned out and under control while I am far more comfortable with the idea of stopping when I get tired or going on a 200-mile detour to see a giant pink cow statue. I've assured her that we'll be able to find accommodations without booking them a week in advance. I'm also sure we'll be able to find something to do that will accommodate her bad hip and my desire to get out of the car and move.
Wish me luck. Unless we find a hotel with a computer room or something, I'll be incommunicado until next week sometime. Hopefully a beautifully written epic travel essay will be posted upon my return. Failing that, a string of cuss words and the news I've been disowned.