There are moments in life where one feels truly alone. Walking down Revere Beach in February. Arriving at a Dunkin Donuts that mysteriously has no line. Getting one of the solo seats on the old Green Line cars. But I feel the essential loneliness of human existence most when a new Harry Potter book or movie comes out.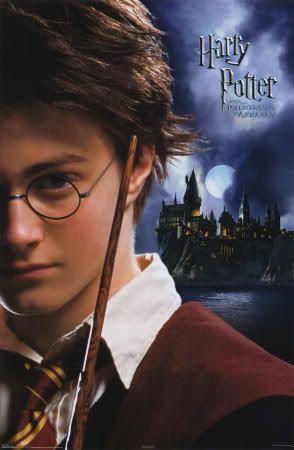 You can try your abracadabra shtick on me, Potter, but it won't work.

This month has been hard for me. The Order of the Phoenix, the latest movie from the series, has made a gazillion dollars since its release last week. The last book in the series, Harry Potter and the Deathly Hallows will be released at 12:01 tomorrow, with millions of release parties tonight. Yet I feel nothing.

It's not that I haven't tried the Harry Potter Kool-Aid. In college, I read Harry Potter and the Sorcerer's Stone in about three days and loved it. I saw the movie and I own the DVD. But after I read Harry Potter and the Chamber of Secrets I was underwhelmed. It seemed like the same formula. I just didn't care enough to pick up the third book or see the second movie. Thus began my cultural isolation.

My friends talk to me like I've suffered some traumatic accident. "I'm so excited for the midnight release party. You're coming, right . . . Oh yeah. I forgot you don't like the Harry Potter books." It's as if I'd just lost a leg and they'd asked me to go dancing before they remembered I can't.

Some friends try to pressure me back into the fold. If I'd just try the third book, I'd get back into it. The books get darker. The kids get older and deal with hormones. Whatever. If you need me, I'll be at the bar like on any other Friday.