Upon reviewing my most recent posts, I realize they've mostly been about things I don't care about. I don't care about the iPhone, I don't care about Harry Potter. But I do care about some things.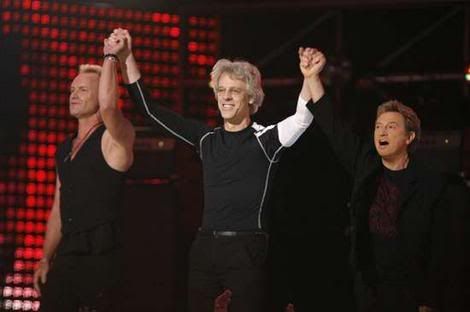 Rock me!

In one week, I will be another year older and drinking before the Police show at Fenway. And I am PSYCHED. I can't wait to hear my favorite songs live on a warm night in late July (I hope it's warm, anyway) in one of my favorite places. I can only hope that Sting is feeling lonely in Boston and calls me up.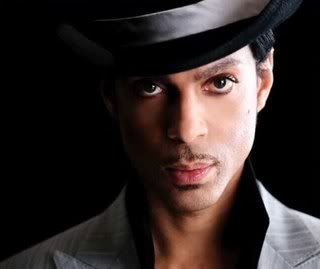 Gett off.

Last night was the Prince sing-along at the Coolidge Corner theater. I had a great time at the Ladies of the '80s sing-along last month, so I expected a repeat performance last night. Alas, it was not to be. While a crowd of Prince fans can't be expected to be sedate, the crowd last night was highly annoying. One girl, who was about sixteen, wore a dress that was shorter than most of my shirts. She had great legs, but it was way too short, and her white girl dreads and skinny hipster boyfriend made her highly punchable to Amy P. and I. There was also a douchebag who didn't understand the concept that he was in front of the screen for half of the theater, despite people booing him and one girl physically moving him to the side of the screen. During a lull before "Purple Rain" when he'd wandered back I finally yelled at the guy from the back of the theater.

"Get out of the goddamn way!" I yelled at his shaggy-haired shadow.

Most of the theater let out a whoop of agreement. The people on the stage booed back.

"What, do you want to be forty for the rest of your life?" He asked me. I don't know what this means. I can only hope that the crowd for Jiggy Crunk: the Pop Rap sing-along will be better.

So I still care deeply about music from the '80s.