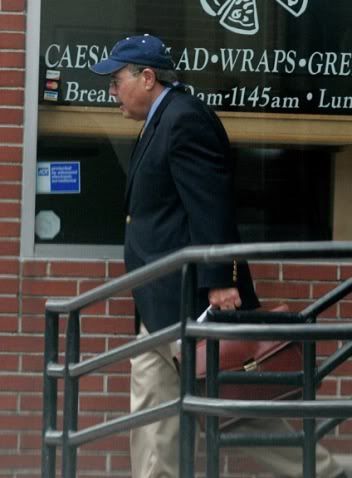 "I'm comin' out, bitches!"

Man, it doesn't get much better. It's going to be muggy and hot for my birthday weekend, so I'm hitting the beach on Saturday. While I'm there, I'm going to be on the lookout for one Vincent "Buddy" Cianci, who is snipping off his ankle bracelet at 12:01 Saturday morning and busting out of his nephew's house.

The ProJo is positively glowing with the news that Cianci will return to his daily life, with a countdown clock on its homepage and a forum for Rhode Islanders to post images and reports of Cianci's whereabouts. They may want to dial it down a little bit. They have death-sniffing cats to report on, after all.