As someone pointed out in the comments of yesterday's post, Youks has been sent back to Pawtucket.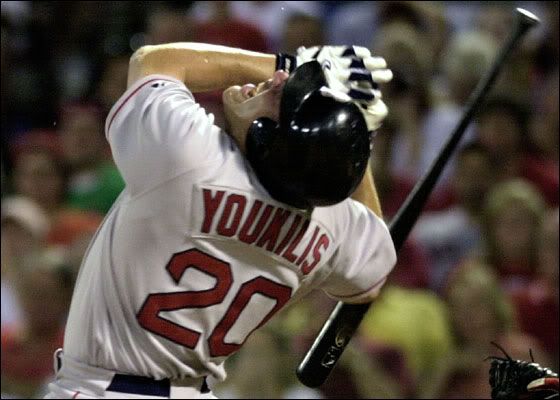 It hurts us all, Kevin. But mama will be in Pawtucket next weekend cheering you on, after "borrowing" a small child so I can get a Tim Wakefield
bobblehead
. Call my Mom, Youks-- she'll make you some mashed potatoes to comfort you. Don't let 'em get you down-- they'll be calling you back up when some other valuable member of the team implodes and they need your consistent ass to bail them out. Again.
Also, from the Pete Bouchard files: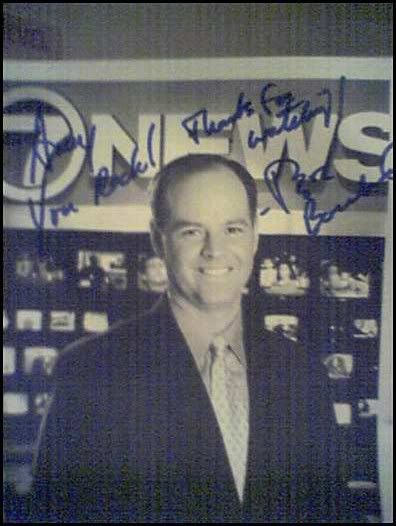 If you read my body language (Queen) on television, you can probably see that I'm fidgeting over the weekend forecast. I wring my hands, contort my face, clammor for words and try to reassure you that it's not a washout we're facing, but a hit-and- miss-shower-type weekend.
Which is the better day? It's like asking what is the best 7 News alliteration of all time: "Pooch in a Pipe", "Donut Dilemma" or "Sandwich Scare"? For now, they're looking the same.
Punchy Pete
Since I give my channel 7 friend a requisite amount of crap for the neverending alliteration on their sensational news pieces, I'm glad Pete sees the stupidity of it all. Thanks for brightening an otherwise crappy day, Pete.