AAAAAGH! My idol has left my favorite television show!
Seriously. Something about my hetero life mate leaving for Canada has set the universe off it's orbit. Janice is leaving ANTM. People are falling off construction equipment. The Red Sox are in 4th place. I am afraid to go to the beach now since it's likely a jumping shark will eat me off the deck of the Coast Guard House, margarita cartoonishly spinning in midair as my legs dangle from shark's gaping maw.
Janice rules ANTM. She lets the contestants have it. She has such memorable quotes as "I'm fat, you're fat, she's fat: we're all fat" and "Oh, Michigan's nice. I was in rehab there once." Unless Twiggy has done some pretty hard living, I don't care for her. The only good thing that's come of this is that Nole Marin is leaving as well, giving us more fantastic Miss J Alexander. As some podunk contestant asked last season, "Why doesn't someone explain him to us?" He needs no explanation, save the adjective "fabulous."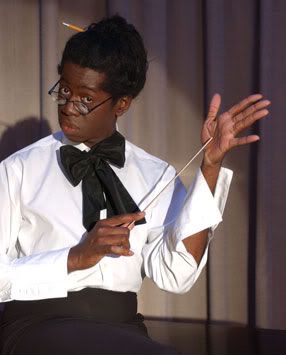 I will miss you, Janice. I hope you get your own television show. I'll follow you anywhere. Tell me another story about rehab, grandma.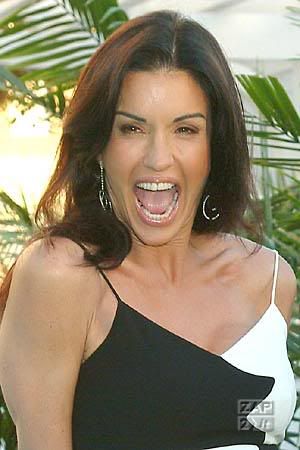 Also, you can read more about the hilarious hijinks on America's Next Top Model as retold by the very funny Potes here.